Hey Hey There!  Hows it Hanging?
Straight up and a little to the right!  Sorry, couldn't resist.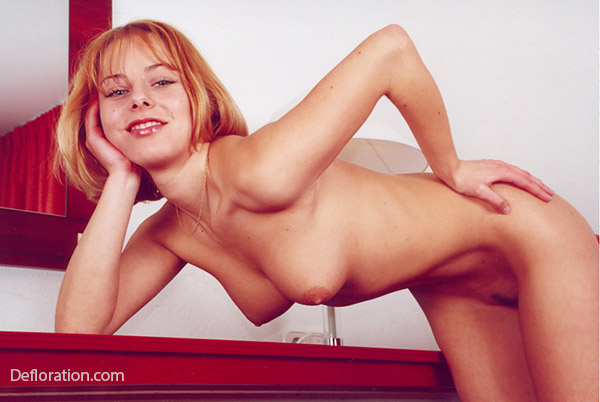 Its the middle of the night, and seeing how I couldn't sleep and was feeling a bit restless, I decided to get todays blog up and running.
I had a great weekend 🙂 and I'm enjoying the crisp fall weather we are having.  I have half of a mind to slice up some apples and fashion me a good batch of strudel.  After all, amazing sex isn't all that I'm good at.  Cookies and strudel I can do, too.
This blog and our sister blog virginssecrets.com are picking up followers and for that, I thank you.  Please continue your support of me and defloration.com and tell all your friends about is.
One of you asked a question of me and I thought I'd relay the answer here.
Dear Tommy:
Can you tell me how many virgins you have deflowered.  Also, do you know where I can find a virgin; the pickings are a little slim here.
Jason P.
Kentucky
Dear Jason,
If you count the girls from my high school days…..I would say that I have at least 50 notches on my bedpost, but then, it isn't polite to keep track that fastidiously, but there are a lot.  I may not recognize all of them in passing, but I do remember the experiences and reflecting on them can make even the chilliest night a little bit warmer.
As far as finding a virgin, well that's a little tougher than it used to be.  I guess I've almost fucked myself out of a job taking on the task of making sure there isn't a virgin left in Budapest.
But if its an innocent girl you are looking for, I suggest you start looking where there are innocent girls.  A known pick up bar isn't going to have virgins on display since everyone there is looking for a one night stand.  But, you might find them at a volunteer event or community gathering.  The most important thing is to just be yourself and I'm sure you will find just the right girl for you.
Tommy
I guess living up to my motto "So Many Virgins, So Little Time" has reduced the virgin pool to a smaller one, but I'm willing to work with that.
So, if you are a beautiful young woman, at least 18 years old and live within easy travel distance of Budapest (all travel expenses are paid by the virgin) then send me a photo or two and we will see what we can do about relieving yourself of your "v" card in front of the cameras with me.
Pass the information along and maybe one day, you will see your video on defloration.com and be able to read all about your experience at blog.defloration.com and virginssecrets.com.
I'm always "up" for a virgin.
Until the next time,
Tommy