Finally Bit This Bug In The Ass!

Well, this nasty little bug has finally been shown the path out of my body and
I've had a nice little rest as it was, so today I am back in the studios at
defloration.com and I am more than ready to take on some tight virgin pussy.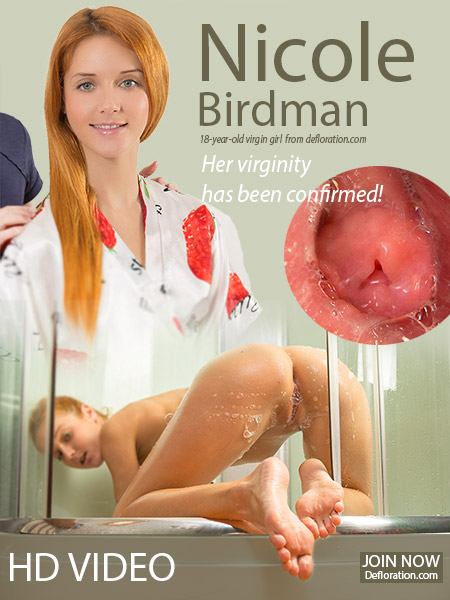 And, just wait until you meet this virgin! According to Franchesca, her face is
a mathematical proportion based on phi and the Fibonacci sequence of numbers. 
It is the ratio which defines perfection and beauty in our world and it is found
in nature and there is nothing more natural than a beautiful virgin. I asked
Franchesca if that same mathematical ratio could be seen in a pussy and well,
she gave me a look that defies nature. I'm just thankful there wasn't a heavy
object within her reach. Ha!


So, this virgin is absolute perfection, but I did not need a degree in
Mathematics to clue me in to her beauty. You will just have to wait and see her
solo video and then my video where I take great joy in taking her sweet virgin
pussy. My balls are ready to play and my dick is bouncing in joy so here we go!

Since I am filming today, I'm going to briefly introduce our newest model,
Nicole Birdman. You will see her solo video next week. She is beautiful and
spunky and she has the most interesting tattoo down her spine; A tattoo, I'd
love to spend time exploring while I have her bent over and….Okay, I'm getting
a little ahead of my self and she is the one who has the story to tell.

I'm going to have to leave you for now because I have some hard work ahead of me
today, so check out her story at virginssecrets.com It is a story you have to
read to believe and it is a story you will never forget.

Happy Reading!