And, the weekend goes by way too fast!  Hey there!  Its me again, the one, the only THE Virgin Whisperer, Thomas Stone!  In all my glory!  Well, right now, right this very second, all my clothes are on.  Its anybody's guess how long they shall remain, but then if you knew all, there wouldn't be anything to tell, now would there be?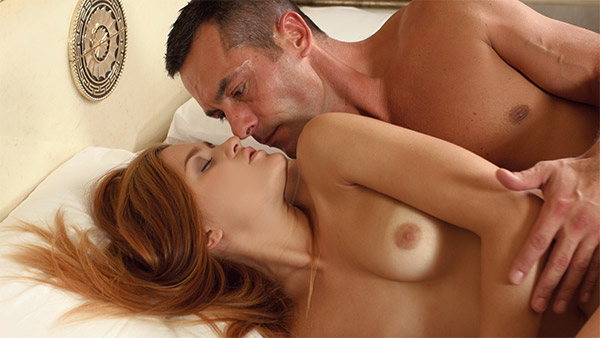 So, I give you little snippets of life here and there to whet your appetite and then you return to defloration.com every Friday for your weekly treat.
And do we have a treat for you!  This Friday, that's right, in just a few short days you will see our latest virgin, Matilda OJ!  This is her debut and we are all excited to reveal her to you!  She is the model with the Golden Ratio that Franchesca spoke to me about last week.  I'm not exactly sure how this Gold Ratio stuff works, but I've seen Matilda's shots and they are nothing short of magnificent.  Of course, beauty only goes so far, and it is our talented photographer that turns the ordinary into extraordinarily erotic!The magic he works with his camera and lighting, well it really is magic and when you log back in on Friday, you will see for yourself.  But for now, you can read part one of her story at virginssecrets.com.Soon (although I agree it can be difficult waiting all week) we will have more videos starring, yours truly and they will blow your mind.  If you follow Franchesca DeNoir on twitter, she will post preview photos to whet your appetite and give you a little clue as to what will be coming soon.  So, head on over to twitter and follow her antics as she gives you glimpses into her crazy life here at defloration.com.Each week we proudly provide the very best entertainment for your viewing pleasure.  And we are so grateful for your patronage.  We do our best to protect our viewers from pirated materials, but it still happens.  If you are watching one of our full length videos on any site that is not defloration.com, then it has been pirated.  We do not condone piracy in any way, shape or form and when one of our videos is pirated, well, the costs of that free porn is far more significant than you could ever imagine.This is what makes membership in our site so valuable.  We are the oldest porn site specializing in videos of virgin defloration.  And, we are the only site that verifies the virginity of each model before she even shoots a single picture with us.  We are the only site that does not direct or script any video.  My reaction is 100% authentic and every orgasm is 100 percent real and spontaneous.  Every virgin is different, every virgin has a different story and you can not get this type of authenticity from any other web site.  You can also download our pictures for off-line viewing and pleasure and everything we shoot is done in the highest definition possible.
You may be able to see some of our videos on a "free" porn site, but you will never have the quality or breadth of material that we make available to you every day of the week, 24 hours a day with new content added weekly.  There simply is no substitute for the site that is defloration.com and we hope that you continue to value our memberships as we continue to value you as clients.
So, now that I've caught up with you for today, I shall get back to the scene I am filming today and I can't wait to hear your reactions to Matilda's story and her amazing photos.
Ciao
Tommy!