With Halloween and all its craziness tucked behind us this weekend, the world is ramping up for Christmas; all accept the US of course.  The US is embracing the coming of yuletide cheer, but before they can fully devote themselves to the season of excess merriment, they must plod through their national holiday of Thanksgiving, followed immediately by the dawn of excess consumerism, Black Friday.
I'm told by our writer, Fanchesca DeNoir, that this official kick off to the Holiday Season, at one time past, began a leisurely day after Thanksgiving with sales of holiday items and the like and has since been pushing the time forward to where Black Friday sales actually happen before the traditional stuffing of the gullet with Turkey and Sweets and in some very extreme cases, occur shortly after the visit to the dentist with a mouthful of sore teeth from consuming way too much cheap chocolate than is good for one.  She goes even further to suggest that while out shopping this weekend for holiday gifts, she came upon the shipping boxes at the back of the store filled with goodies for, wait for it; Valentine's Day.  2016.

Now, if you've been keeping up with  my antics, you already know that I gave Melanie Gold two very special gifts:  A Happy Valentine's Day Balloon and a giant diamondesque ring around my very giant and hard cock.  She returned the favor with an incredible blow job and I reciprocated with a mouthful of cum just for her.  See, I am a romantic after all.
It used to be that stores didn't gear up for the next holiday until the current one was over and I liked that separation.  Now, the Back to School Sales happen the week before school lets out for the summer and one holiday runs right into the next one and there just isn't the time made anymore to make each holiday extra special.
Now, in Hungary, we don't have a Thanksgiving Holiday like they do in the US to buffer the time between Halloween and Christmas, but I will be damned if I'm going to start listening to Christmas Music and Decking The Halls before December hits.  In fact, I've already started on my New Year's Resolutions by making sure I celebrate and enjoy each holiday as it comes and not a day sooner.  I'm bringing special back and in a big way!
I will enjoy the crisp weather we are having and I will enjoy chilling out by the fireplace, but a gift will not be bought or wrapped, nor a hall decked in my home until December 1.  And that is going to give me the time to make some virgins feel some extra special loving from your's truly, The Virgin Whisperer.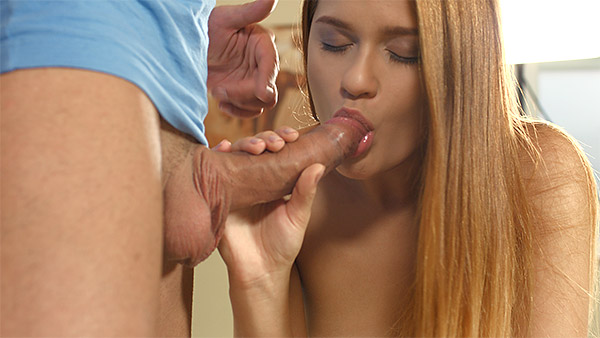 Now Franchesca is hard at work bringing a fictionalized story of a young, handsome and hung stud with a hard on for virgins to life and she won't even tell me where the story will end up.  And I'm hard at work bringing to you some extra special virgins that you won't believe how the videos end!  You will just have to stay tuned every week for our new releases and just let me tell you, my devoted fans, that you are in for some very merry holidays if I do say so myself.
So, last week you saw our beautiful new virgin Matilda Oj in her debut video and soon, you will see her lose her virginity to Renato.  I would have loved to have taken her to new heights, but she was crushing so bad on Renato, I did the right thing and turned her over to him.  Renato will be along later in the week to tell you of his experience with her, but right now, her story continues at virginssecrets.com.
So until next time, cum loud and cum proud as many times as you can!