Have a great day!
I Couldn't Get Enough!  By Renato, standing in for Tommy
Have you seen it?  OMG!  OMG! Un-fucking-believable!  I can't believe you haven't seen it yet!  You have to see it!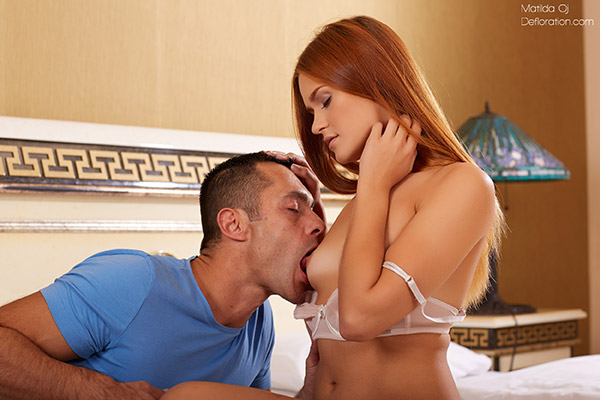 I've watched my newest video at least 30 times since I filmed it and I can't stop watching it!  My video, the one with Matilda Oj, is just so fucking fantastic, even I, who lived through it, still can't fucking believe it!

So, the producer at defloration.com studios called me to deflower his latest virgin, Matilda Oj.  I'd been told she was beautiful, and there was no exaggeration on his part, she has to be one of the most beautiful, most natural models I've had the pleasure of fucking in my career.  And it was definitely a pleasure.  But that is about all he told me about her.
Now you know that Franchesca DeNoir tells you the stories behind the virgins at virginssecrets.com and she does it quite well.  However, the studs here, don't get to read those stories before we have contact with the virgins.  This keeps the mystery of the girls we make women a mystery and it adds to the sexual tension of the filming and let me tell you, not knowing her background and imagining why she is there, well, it just makes my dick harder than it already is.
So, the producer assures me that this is one experience that I will never have again and I now know that he was telling the gospel truth.  For giving me this beautiful, wonderful and devoted virgin, he should be sainted.  Seriously!
The magic day comes and as I was on my way to the studios, I was already hard.  I'd gone commando under my jeans with a zip and to tell the truth, the zipper was starting to make the journey a little bit uncomfortable, but even thinking about getting a ticket for speeding wouldn't get my dick to relax, so I just had to let myself free, right there in the middle of the city.  I was praying that I wouldn't get pulled over or stopped near a bus, or there would be more to worry about than a traffic ticket, if you know what I mean.  When I finally arrived at the studios, I was so hard, that it was almost impossible to get myself back into my pants where I belonged.
I entered the studio and tried to get the producer to tell me more about this beautiful girl and all he would say, was nothing!  He told me this would be an experience I would never forget and he was abso-fucking-lutely right!
Finally, the time came to meet my virgin and she was absolutely breathtaking.  She was shy, almost to the point of being timid and while I did not speak her language, she communicated her pleasure at meeting me with her beautiful smile and her sighs.
I couldn't wait to get started!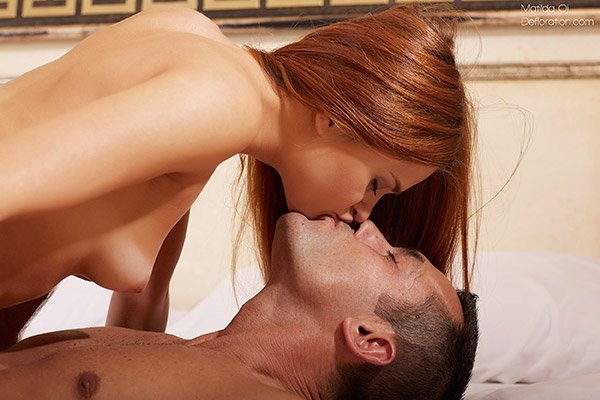 So, off I go to makeup and the artist touches her up and then we begin with the promotional stills.  As we started, her blush reached her ears and it was so endearing, it made staying hard so much easier.  Then, she began trembling, the more clothes hit the floor, the more she trembled.  By the time we were completely naked with each other, the trembling became greater and so I drew her close to me and I made soothing sounds into her ears as I nibbled on her neck and at the back of her ears.  It seemed to calm her and the process of the stills passed far too quickly for my taste. She smelled fresh, like cotton dried outside in the spring sun and I couldn't wait to taste her.
When we finally started filming, she was still shy with me, but the second I got a taste of her, I couldn't stop tasting her.  If I got to do nothing more than taste this girl for hours, I would die a happy man.  But, I got to do much more.  I tasted every inch of her, over and over until she was shaking with her orgasm. At one point, I flipped her onto her stomach and went straight for her ass.  And it tasted just as lovely as her virgin cunt did.  Eventually, my dick took hold of my brain and forced me to stop tasting her and get down to the business of taking her virginity.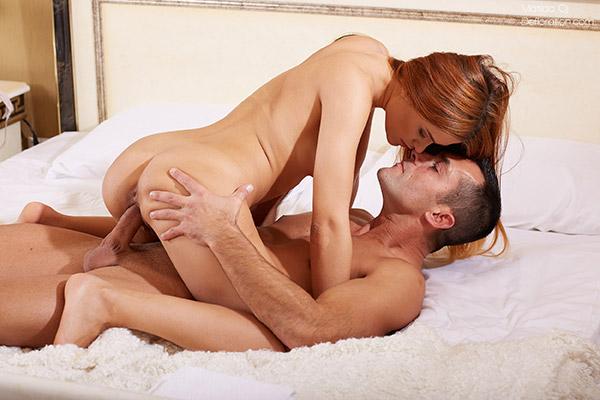 I used my dick to get her nice and wet and by the time I was ready to enter her, her pussy was screaming for my dick and I pushed once, twice and once again before I broke through the tightest hymen I had ever torn through.  But the second my dick broke through, her pussy grabbed me tight and sucked me in so completely, her pussy nearly milked me dry before I even began to thrust.  I had never been in a tighter pussy and I doubt that I ever will again.
It took all my control to not fuck her hard and fast, like all us porn stars do; that's us, we like to fuck and we like to fuck hard, there is nothing gentle about our fucking and I just wanted to go balls deep and fuck the living shit out of her. Before I knew it, she had come at least twice and I felt the telltale signs of my impending release and I had to pull out of that beautiful tight, warm and welcoming pussy as I shot load after load all over her ass.  If I thought I had used control before in being gentle with her, seeing my cum decorating her ass, just made me want to grab her hips and shove my still hard dick so far up her ass, she'd be tasting my cum in the back of her throat for a week.  Alas, even though I think she would have agreed to that had I asked, it wasn't the focus of this filming, so I reluctantly left my virgin for the showers and secretly wished that she was joining me.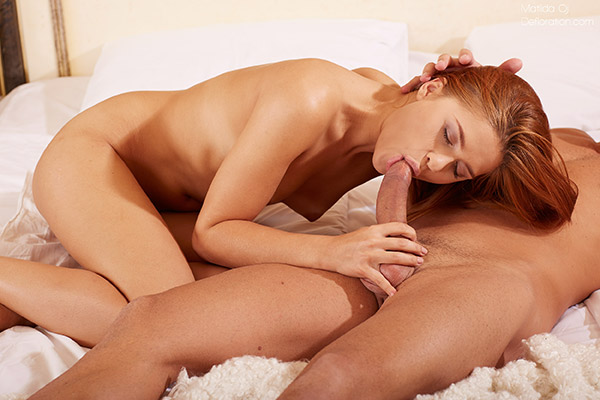 So, when I was told her story, about how she went through reconstructive surgery so she could sell her virginity and have it taken by me, well, I was speechless.  Soon, her shyness and her sighs became clear to me, her trembles gained new meaning and I implored the producer to get me a copy of that video as soon as possible and he put it together in record time.  I've enjoyed the video several times since then and I know that it is a video that you will want to watch over and over again, too.
I am now working again for other studios, but I have the fond memory of this one special virgin to keep me warm until the next time I get called to the defloration studios and help send another young girl on the road to becoming a woman.  God!  I love teen virgin pussies!
YOU CAN DOWNLOAD THIS VIDEO HERE: www.defloration.com