Hey There My Peeps!
I know, its been way too long, but I've been busy doing what I love and loving what I do and what I do best is fuck!  Nothing better in this life that watching the face of a beautiful woman as she lets go and gives into the little death that is her orgasm.  Just watching her face morph from pure pleasure to that split second of ecstasy gets me off every time.  Just thinking about it now, well, lets just say that my laptop is rising from the pressure of my cock as it stiffens and the blood rushes from my head and Holy Christ!  There it is!  My magnificent erection.  Excuse me, I'll be right back.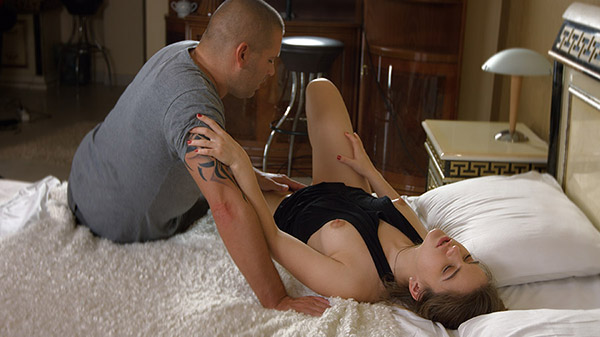 Okay, I'm back.  Sorry about that, but sometimes you just have to take the situation in hand and rectify what comes naturally to me.  I'd rather a woman take care of it, but I'll just have to be patient; I don't have virgins on speed dial.  Ha!
I'm thinking of you, all my fans right now and especially my fans in the US who soon will be enjoying the company of family and friends as the sit down and consume their annual Thanksgiving Feast.  And so, while we don't celebrate that tradition here in Budapest, it has given me time to pause and think upon what I am thankful for.
I think you already know what I'm thankful for the most and that is my virgins!  Yes, Thank Fuck for Virgins!  Without them, well, I'd still be fucking beautiful women, but there is something very special about virgins and the girl cumming up soon for you is without a doubt the most adventurous virgin I have ever had the pleasure of deflowering.
Shortly, you will be able to view Anka Minetchica solo video and pictures.   Our photographer did a marvelous job with her solo pictures and those had me so fucking hard that by the time I met her to shoot her defloration video, my cock was throbbing in pain anxious to get into that tight little pussy and whoa!  I can't tell you anymore.  You just have to wait.  But here is a little clue.  Her defloration video and the stills we did together will blow your mind.  This is beyond anything you will ever see and thank fuck, it was me who had the honor of well, having her.
So, back to what I'm thankful for.  Virgins.  My dick.  Yep, my dick.  I'm so grateful for my buddy.  I pulled him out on display when I was just 13 and once I learned exactly how well he pleased all my teenage girlfriends, I never put him back.  That's right, I've been fucking women for 23 years now and I'm not ever going to stop.  I love fucking beautiful women way too much to ever give it up.  My career is a dream one.  I can do what I love and love what I do and so therefore, my job, my career and my avocation never bores me.  I don't work, I fuck and I love every minute of it.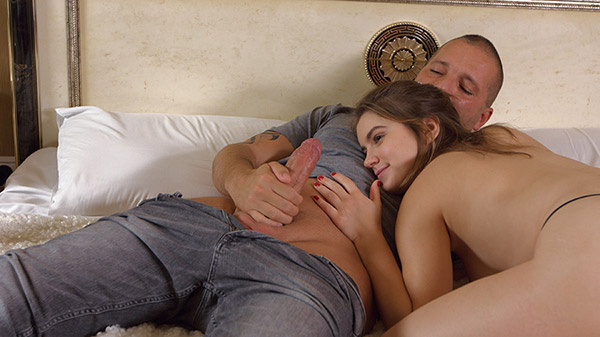 For my fans, gosh, I don't know what to say.  I am so grateful to you for your loyalty, your patronage of this site, for your love of my cock and what I do with it; the list is endless of the ways I am so grateful for you.
To show my gratefulness, I will continue this work and find new and exciting ways to please you as I please my virgins.  I can't wait!  I know you can't either.  So as we end this week here in Hungary I send out my most grateful thanks to you, my loyal fans wherever you maybe as you enjoy the solo pictures of my latest Virgin, Anka Minetchica.
Soon, when our video of her defloration goes live, Franchesca will have yet another story of Virgin Secrets told for your enjoyment of Anka's experience losing her virginity to me and of course, I will tell you in vivid detail exactly how it felt to be welcomed into that tight, warm, virgin pussy amongst other things.  Until then, I bid you are very thankful weekend.
www.defloration.com