Well, so, how goes it out there in defloration land my favorite peeps?  We are getting close to Valentine's Day and of course that means that Franchesca has upped the cookie and treat baking (she does love any excuse to spoil us) and is busy making Sergey and I fresh marshmallows with coconut and pink sanding sugar on the sides.  We ate this batch up before we got a picture to share with you, but since we still have a few days until the big day, she has hinted that she has another batch in the making.
l fucking love coming in to work at defloration.com.  Not only do I get some sweet virgin pussy, but Franchesca always has something special for us.  She is very protective of us and we are of her as well.  She was a little upset with my virgin Mirella because Franchesca felt that Mirella did not take good advantage of her session with me. It was true, I was a little frustrated because she just would not relax and let her orgasm happen, but as hard as I try, I just cannot control the reactions that virgins may have.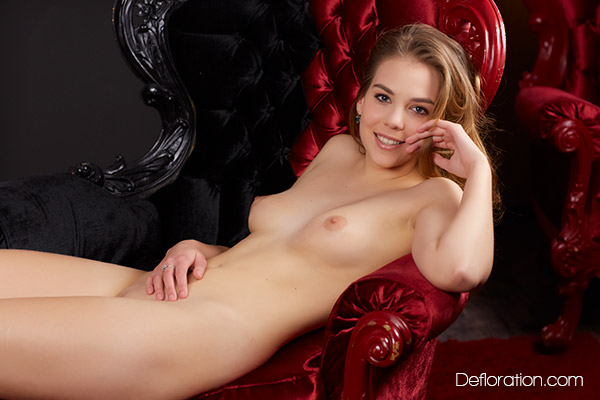 So, we are on to my next virgin of the year, Aleysa Gagarina.  Oh! My!  She is beautiful. The first thing she did when she entered the studio was to kick off her shoes.  Yes, dear fans, she is that natural.  She didn't need much makeup and really didn't want any.  But, for the cameras and lighting, it was necessary, but just a touch.  What you will see in the videos is a sweet, unassuming, young virgin with beautiful skin, gorgeous eyes and a body that comes from good, clean living, not a life of denial and spending countless hours in the gym working out or looking in the mirror primping.  No selfie sticks for this girl.
And, well, fuck it!  I can't tell you about my experience with her yet.  I want to, I really do, because this virgin was the virgin to end all virgins.  I know I am always saying how wonderful my virgins are, and in their own ways, they are marvelous and wonderful and tight and hot and responsive and they just pull my massive cock into their tight little holes and I am in heaven.  Oh, but this virgin, this virgin, oh Aleysa, there will never be another like you.  I can safely say that I have died and gone to virgin pussy heaven with this girl.
And, I am sure that when you see her video, too, you will claim that you have died and gone to virgin pussy heaven, too.  Alas. for right now, you will have to be patient with me and settle for Franchesca telling Part One of Aleysa's virginssecets.com.  I hear her story is as amazing as the video and I know that you will enjoy reading along as Franchesca shares Aleysa's perspective of our experience together.
Being a professional fucker isn't easy, but when I come to the studios here at defloration.com and film a new virgin's first sexual experience, well, its just really nice too relax, be myself and have the freedom to bring pleasure, my way, to my virgins and then to you, my dear fans.
So, thanks for hanging out, be sure to read virginssecrets.com this week, Franchesca has some lovely tales of the innermost secrets of virgins that you will not find anywhere else.
Enjoy and I shall be back later with a guest blogger (you get three guesses) and his very special virgin experience with a very special virgin (you also get three guesses as to her identity too) who has taken the adult industry by storm.  She is one of our favorite virgins and I know you adore her, too.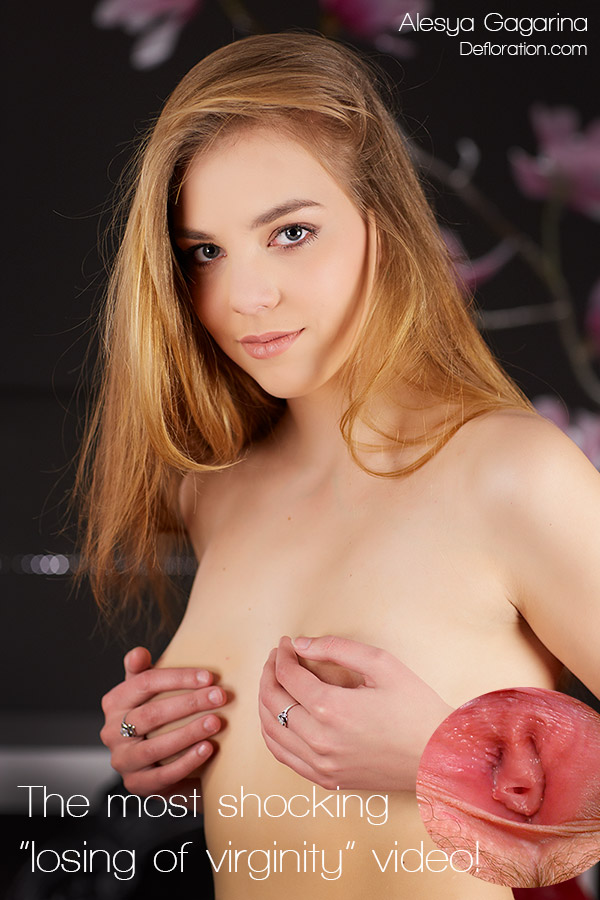 To get Alesya's video, please click here: www.defloration.com
PLEASE SHARE MY BLOG!!!
Thanks!