Hello to all my favorite peeps and I wish you all a very special welcome to Spring. We blasted through fall, skipped winter almost entirely and now we are nestled safely in spring awaiting the one season I dread here in Hungary, summer.
Of course I love the outdoor activities that summer brings like hiking, biking, swimming and camping, its just that oppressive heat that accompanies the season. Franchesca tells us of the continuous summer that they have in California; a 365 day summer that varies in temperature from hot to hotter to even more hotter to "What The Fuck Am I Doing In This Furnace?" And now we know why she journeys so often to visit us here and work with us!
Franchesca is back from her holiday in which she took a sea cruise. She came back refreshed and ready to get to work and not a slice of tan on her body! She left here quite pale and returned just as pale as she left if not paler. I love my tan and of course soaking that Vitamin D up every chance I can get. I love to lie naked in my back yard and get my tan the old fashioned way; no drugs or artificial creams or tanning beds for me. But as for Franchesca, she won't do any of those things either and that gets her beautiful creamy white skin that barely needs a touch of makeup at all.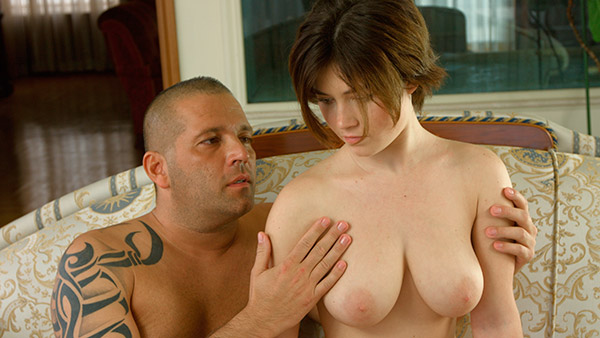 And that brings me to the rest of Marfa Piroshka's story. She had beautiful pale skin like Franchesca, but where Franchesca has denim blue eyes, Marfa's were dark and stormy; like the ocean off the Coast of California. You cannot see much more that a foot or two below the surface and when the Pacific Ocean becomes stormy, it blackens and churns like a stew in the basket of a witches' caldron.
Marfa was dark and stormy that very same way. Marfa was here on business; she had a job to do and a paycheck to collect and all I wanted to do was collect a smile in exchange for the orgasms I was going to give her. And I did, I gave her three tremendous orgasms that I felt to my toes and back up my spine. So, I know without a doubt that I rocked that virgin pussy's world. But could she possibly have given me a smile in return or a shy sigh? Nope, nada, zip, nothing!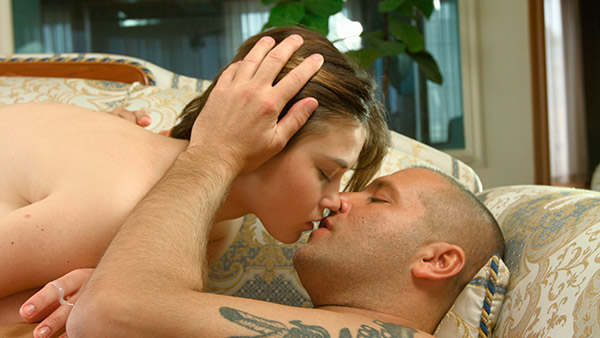 I have such high hopes for my virgins. I want them to experience incredible pleasure; I want this first time for them to be far better than they would have experienced out in the real world: I want the potential porn actress to have a special and memorable first time, I don't want her landing into a role with three men whose only goal is to reach that cum shot the producer wants without thought to the virgin actress's feelings or pleasure. I want to give the young girl who comes to me to lose her virginity by a professional instead of pushed up against the dark wall of a bathroom stall.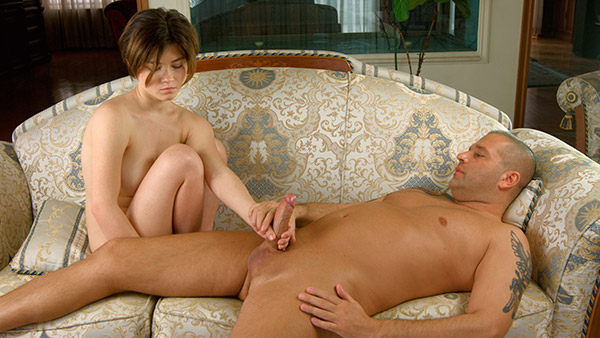 I want to give a beautiful experience to the virgin who comes to me because she wants or needs to earn some "stating out in life" cash. For whatever their reason, I want to give them their best first experience and even if they don't react or won't react, as in Marfa's case, I don't let them go until they do experience pleasure at least once; I attend to their needs long before I attend to my own needs which is why, after three wild orgasms in which Marfa's undulating pussy grabbed hold onto my cock, I pulled out (reluctantly I might add, and let her take over and finish the job her tight virgin pussy had started.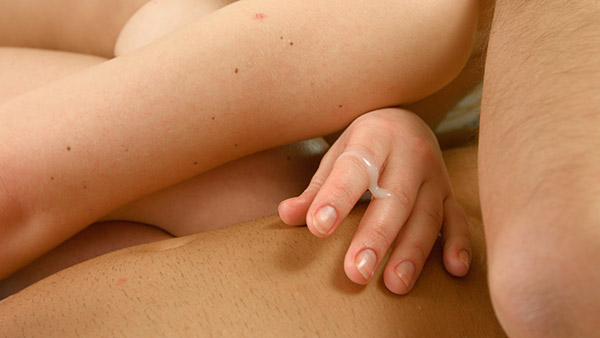 I came quickly, of course and that was when Marfa showed any reaction at all, studying my cum from all angles, quite marveled by it as Sergey caught on camera when my sperm wrapped itself around her ring finger, empty from the ring that should have been there instead my sperm made claim to that important place on her hand. She was then ready to snuggle for a bit, so we did as I heard Franchesca giving Sergey he quiet opinion regarding our newest virgin's lack of enthusiasm. I was quite fine with Marfa, her pussy was responsive even if her facial features were not.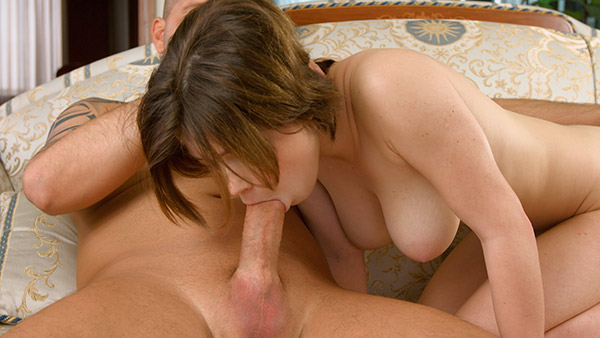 Now you have to understand Franchesca. I have it on good authority that Franchesca is as passionate in the bed as she is passionate out of the bed (not personal experience mind you) I've heard how she is a screamer, how she punctuates her love making with lots of epithets and how the only thing that stops her lovemaking is when nature takes over. So, she gets quite upset when these virgins get "the fuck of their lives" and show little or no reaction. She wants to barge in on the taping and coach the girls, but she will not do that. She knows how important it is to bring to you the most natural defloration in this little niche. So, since these girls are nothing like how Franchesca is in the sack (part two of Franchesca Loses Her Virginity will be here soon) she gets frustrated over these virgins. We only let her interfere once last summer when I took Aleysa's pussy and anal virginity because as Franchesca puts it "I could not let that hidden passion between you and Aleysa go! I wanted the two of you to fuck for days!" I'm glad we paid attention to Franchesca because it was the hottest defloration I'd participated in, for a really, really long time!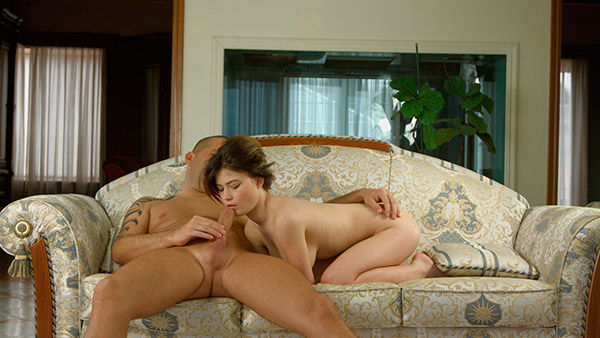 There are many producers out there who film the "defloration" process. They use many tactics and tricks to make it seem real, right down to the "creepy" doctor who verifies a young girls virginity before her two boyfriends and then lets them "take" her all the while the doctor sits there wanking himself off as the girl eagerly participates in virginal defloration, anal defloration and then allows DP, all within a half hour period allotted for the video and with absolutely no hesitation on the part of the "virgin". Yeah, that happens in real life! Not!
I am The Virgin Whisperer! In the last 15 years, I have deflowered many virgins. I can identify a virgin by looking at her hymen and also by her body language, the tightness of her pussy, the difficulty of breaking her hymen and the difficulty she has with her first orgasm. If her virginity had not been confirmed the day before my shoot and again on the day of my shoot, I would be able to confirm it for you.
No matter what others may say, I only deflower 100% true and accurate virgins. Some porn actresses begin their career with me and filming their defloration for defloration.com It is the one official and authentic defloration video for their careers. Sure, some girls will go out and film another "defloration scene" and I respect that because "first time" scenes pay so much more than regular scenes; but you can only have one "true" defloration scene and that scene is with me or Renato and is filmed only for Defloration TV.
Defloration TV is your only source for authentic defloration no matter what others say or think. We bring you the most beautiful virgins who are confirmed on multiple occasions and on the actual shooing day of their virginity. We pay them well for the honor and for those who wish to be in the business, help guide them to the best agencies. We not only do a solo video, but we provide you with many still photos that are the very best in the industry. We do nothing half way here and we do it all for you.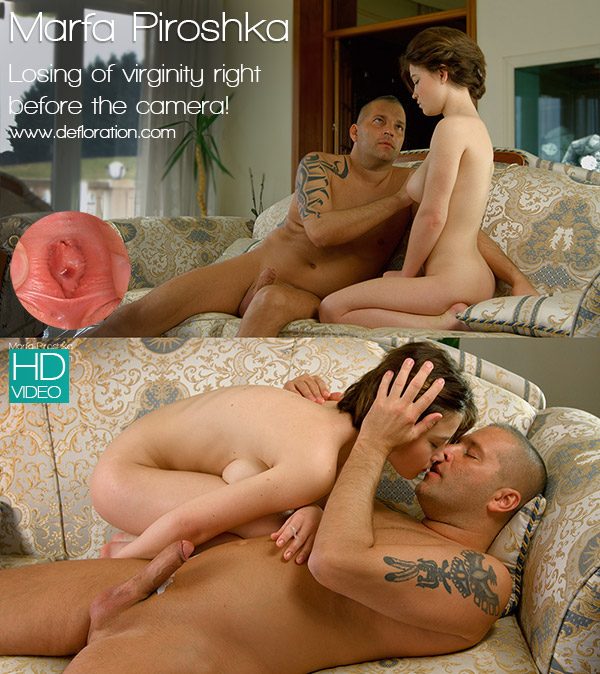 While Franchesca was on holiday, she came across a fan of mine. This chance encounter excited her no end as she is quite our little cheerleader; but we here at D-TV were just as excited to see that even those in the United States do recognize us our work is not only memorable but admired as well. Franchesca, we have a bit of advice to you in the future: When writing your virginssecrets.com stories, it might be wise to keep the ipad closed in public, or at least not leave your photos window open while taking a nap! Congrats on meeting a fan, I know how exciting that was for you!
And so, on this end, I again wish you a very pleasant spring and be sure to read all ab out Marfa's experience with me at virginssecrets.com.
To get full-length video please go to www.defloration.com