Hey there peeps!  I know it's been a while, but hey, it's been fucking busy here in Budapest as we enter our busiest time of year.  We are supposed to be having great weather about now, but I'm freeing my fucking baguettes off!  Global Warming?  Yeah, that's a big myth!  The frostbite on my balls is proof positive.
Anyhow, the pace is picking up and so does filming, I've been busy fucking Tina Kay (great smile that girl) and fucking with some of my favorite fuck buddies like Choky Ice, David Perry and Mugur and this's week my recent work with Sensual Jane and Stella Cox comes out of DDF Network.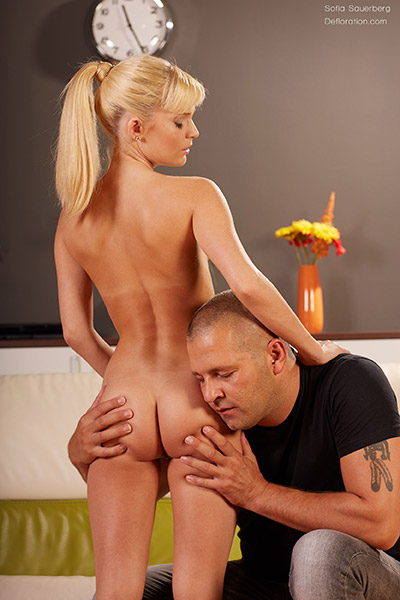 But I know that isn't why you are following my blog and virginssecrets.com; no, you want all the news from Defloration TV and my activities here on defloration.com

I know you've been enjoying our content including new content from Sofia Sauerberg also known as Candee Liscious and I'm here today to spill all the salacious details of that shooting and then Franchesca will bring you Sofia's story on virginssecrets.com.
Sofia came to our studios to have our very talented Sergey Afanasiev do her portfolio and they are nothing short of spectacular!  Sofia is a cutie, but her beauty is classic. The makeup artist we use is very talented in bringing out the beauty of our virgins while keeping the natural and virginal look that is so titallating and that you all enjoy so much!  No secret here, I enjoy it too!
So, while her portfolio shots were being done, Sergey managed to convince her to lose her virginity for our cameras and her agreeability led to one of the most epic shootings of since forever and with her rise to stardom, her future was inevitable.
Strange to say, I am not all about the fuck.  Don't miss understand me, I love fucking women.  But I like, no I fucking love the "more".  Candee was adorable and tiny.  Franchesca says they call girls like Candee, spinners from their ability to be spun on a cock from one position to another, without having to remove a dick.  Okay, wow!  That's hot.  SO, I started the shoot hot from Franchesca's description of Candee and then I met her. Wow!  Candee was cute and sweet and oh so beautiful.  And oh, so tiny! I felt like a giant standing next to her and I'll have to admit I was a little bit intimidated because if she was that small, then how small would her pussy be?  And that thought went straight to my dick!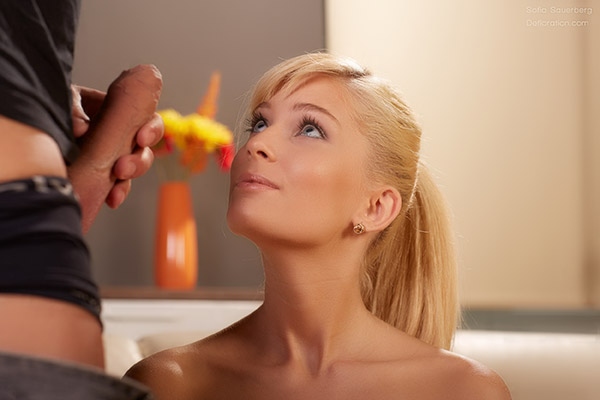 So, we got started and Candee was really getting into the foreplay.  I love the kissing, the nuzzling, and bringing a virgin to orgasm for the very first time.  I licked her, I fingered her and she responded!  I could feel the muscles in her legs as her pussy lips quivered against my tongue.  She just flowed geysers of her arousal and her pussy lips swelled up and you can see her wetness on the video.  All the things associated with foreplay had me so very hard, but it were those sounds she made that were my undoing.  Candee was definitely multiorgasmic, but those sounds; Jesus Christ!  Those Sounds.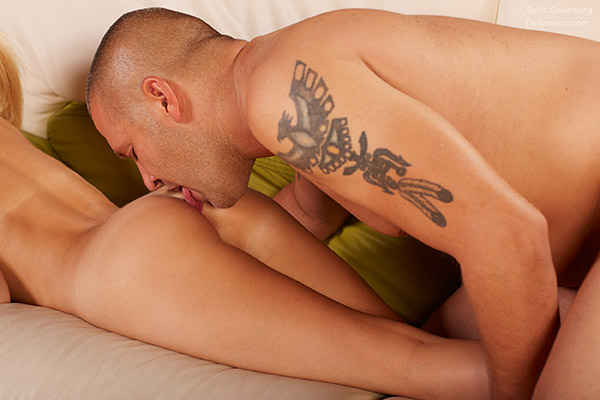 And when I introduced her to my dick, she was a little shy at first and  in a very genuine way.  Yep, another turn on for me!  And even though she admitted that she had never had oral sex before, she got down to business on my cock!  Tentative at first, but she was definitely relishing my buddy and I so appreciated her enthusiasm, that I had to stop.  I could not wait to be seated in her warm and tight pussy.
She was tight; fucking unbelievably tight.  Pain inducing tight on my cock as her pussy grabbed my cock and in its viselike grip, tried to break it off in two, tight!  She wasn't just warm, her pussy was on fire and it took me a very long moment as soon as I entered her where I had to still myself or I was going to blow before we got started.  That is just how amazing her pussy felt.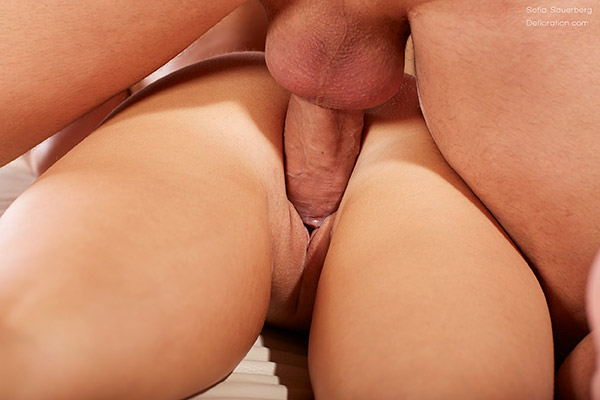 Well, her being multiorgasmic didn't just apply to forepley; her pussy was multi orgasmic and she had one orgasm after another.  Yes, I hurt her when I first entered her and of course I comforted her, but then she relaxed and allowed her body to give itself over to her pleasure and she owned my cock.
Somewhere along the way, I think she was on her third, fourth or fifth orgasm, my pussy addicted brain lost count, Candee was getting tired.  Having that many orgasm in such a short period of time is exhausting, so Franchesca tells me.  So, I decided to help Candee along with a little anal play.
You know me and anal, I love it; I fucking crave it!  The tightness alone is addicting, but then the heat envelopes you and your entire cock feels hot and held tightly and the friction is so intense, but it's more; it's being able to bottom out, be as far into a girl as I could possibly ever be, her asshole holding tight to the base of my cock and hitting the bundle of nerves where my pubic bone meets my dick and my desire skyrockets as the nerves in my cock start to explode and I feel every heartbeat, every breath, every tremor in her ass as we both explode in an orgasm that is unrivaled.
So, Candee is riding me, up down with a swivel of her hips and my balls start to tighten and I want to shoot my load directly into her cervix which is pushing back against every thrust that I make, but it wasn't planned that way, I was to cum in her mouth and I knew the way she was riding me that it wouldn't be long before I came, so like Franchesca I took some literary freedom and licked my thumb and stuck it up her ass!  Oh!  Shit! I was trying to give her a little push so that she could have her orgasm and then I could pull out of her, but not only did her pussy nearly cut me in two from the strength of her orgasm, her ass wouldn't let go of my thumb!  It was so fucking hot and I wish we included taking of anal virginity in our repertoire, because fuck my orgasm, I would have flipped that cute little pussy over and pounded out my orgasm in her ass!
So, as you know, I did cum in her mouth, a lot, more than I usually do and you know the volume of my baby batter could impregnate hordes and I'm not so sure that she was prepared to swallow that kind of volume, so she kind of held it in her mouth and I could tell she wanted to leave and use the bathroom.  It was a humorous end to an epic fuck and I know that her endearing personality is one reason why she is so popular in porn, as well as her amazing body!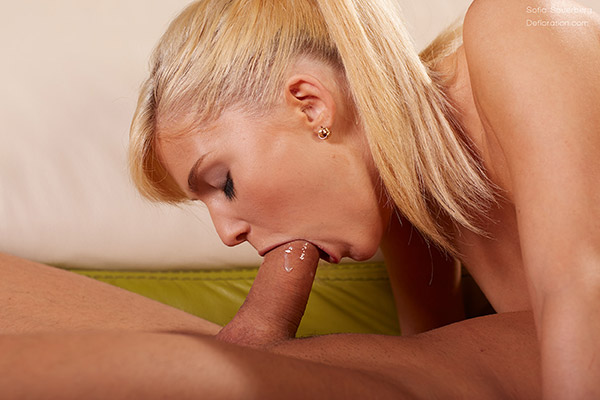 Now, I don't know who is next in Franchesca's series "Before They Were Fucking Stars" but if you vote in with your favorite virgin, you might just get your every wish granted.  In the meantime, we shall continue to bring you the very best in virgins, their photo sets, virgin massages and of course, my deflowering them and as always, we appreciate every one of you, especially my new growing demographic of women!  Franchesca tells me tales of "defloration" parties and the excitement you share with her over reading my blog and watching my new videos. Welcome to all the fun at defloration.com!  We are excited that you are enjoying our video content and all the behind the scenes action!
Until Next Time,
TOMMY
PLEASE SHARE MY BLOG!
AND PLEASE SUPPORT ME: WATCH MY FULL-LENGTH VIDEO HERE: www.defloration.com