Hail! Hail! The Gang's All Here!
We've had a busy week here at Defloration Studios. Between filming, casting, editing and creating the content you enjoy so much, Sergey, I and Franchesca haven't had much time to relax, so we headed to our favorite restaurant, Spoon, The Boat, a floating restaurant permanently moored close to the Buda Castle right on the Danube. Franchesca is quite fond of the goose tarte and scallops and since she was leaving on holiday, we were all in a celebratory mood.
We started with drinks, Sergey partial to vodka, Franchesca a new fan of Apple Cider and for me, there is nothing like Dreher draught in a frosty tall glass. We had just ordered when who should come in, but my fuck buddy Antonio Ross and the very beautiful Amirah Adarah.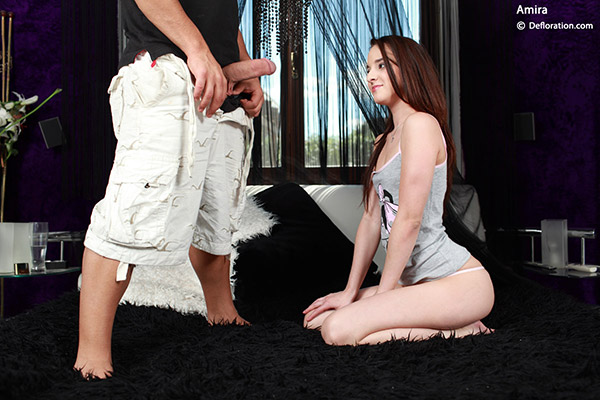 Amirah filmed the loss of her virginity for defloration.com a few years back, but it was Antonio who got the luck of the draw and he did the honor of popping her incredible Cherry. Franchesca viewed this little gathering as a bonanza to gather information about Amirah's defloration experience and of course, Antonio's perspective. We were there to relax as they were, too, but since Frachesca declared that drinks were on her, we all readily agreed to answer her questions. Our conversation went a little bit like this: