Well, Hello There and Happy New Year!
I hope you enjoyed the videos of  Alice Moss and her boyfriend, I know I did!  And I'm sorry that the first virgin of the New Year wasn't one of my virgins, I really am truly sorry because I would have loved to have tapped that pussy!
Alas, while Alice was more than willing to give up her virginity for the camera's, she really didn't want it to be with someone she didn't know.  I can appreciate her desires, but to be honest, I was a little disappointed.  I'm not exactly an unknown, and she had watched my videos, so she knew I would be respectful and gentle, but when it came down to agreeing to shoot the loss of her virginity, she was quite insistent that it be her boyfriend.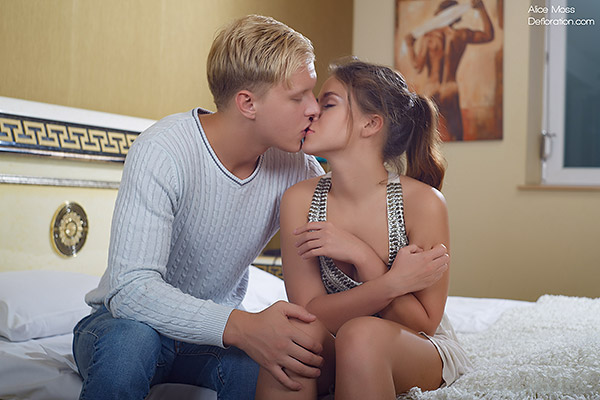 You will have to admit, he did a good job.  It was obvious that they had watched a lot of my videos because they were spot on with their positions and he knew how to handle a girl and turn her towards the camera for the best angles.