I was her first.
Rita Ulyanova's first.  You may know her as Tammy Lynn, but before she became a Porn SuperStar, she was just Rita and I was her first.  You never forget your first and I will never forget Rita. Rita is from Russia and I don't speak Russian.  Rita didn't speak Hungarian.  And neither of us spoke English very well.  Aside from the lack of spoken communication, we communicated quite well. She wanted to become a porn star.  She wanted to act; she wanted the glitz and the glamour; she wanted to be famous, she was prepared for that.  She had spent several days in the studios of defloration.com being filmed every which way; from the obligatory stills to her initial solo scenes and watching her from afar, I could see her blush at the photographer and the producer as she exposed more and more of her virginity to these men and the cameras.
I saw the war in her mind reflected in her eyes.  She wanted this; perhaps she needed this, maybe it was survival that drove her to this unknown and frightening lifestyle, but her heart, it was staggering from the onslaught of contradictions in her mind.
The day had arrived for her to shoot her audition tape with me; it was the day she would lose her virginity. The day her innocent pussy would be innocent no more.
I arrived early and hid in the shadows.  She fascinated me.  I watched as the hair stylist tamed her windblown hair into long soft curls and I imagined how silky her hair would feel as it passed through my fingers, or the way it would gently caress my cock as she leaned down to take me in her mouth. When the makeup artist began, Rita caught me looking at her in the mirror.  Her eyes went wide, certainly she knew who I was and then she bent her head down slightly and her hair partially concealed her face.  Her eyes looked back up at me and I could see the blush on her checks and I couldn't wait to feel what that blush meant between her virgin pussy lips.
When all the preparations were finished, Rita and I were given time alone.  It is time I demand from the producer; time for her to get used to my touch before the cameras begin to roll.  She was trembling and her eyes were downcast; her head hanging slightly down and her long tresses covering one side of her face.  I gently reached for her hair and she stepped back slightly.  I tried again, this time succeeding at moving that wanton hair behind her ear and with the back of my hand, I gently caressed the side of her face.  With my thumb and my forefinger, I pulled her chin up and looked straight into her beautiful eyes filled with a myriad of emotions; nervousness, insecurity and dare I hoped, longing.  I gave her a tentative kiss on her lips, gentle and easy at first and then using my tongue to part her lips and give me entrance to her mouth, I began to claim her showing her just what I planned to do to her with my cock with my tongue.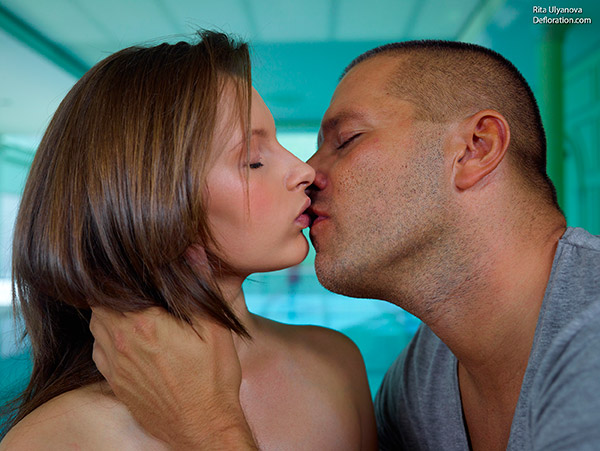 I broke the kiss, leaving us both breathless and then retreated to my room to finish preparing for our session together.  My mind still stuck on that kiss and wondering if I was really going to need that little blue pill, but realizing that I had no idea where this session would go and intent on acquainting her to the world of porn with the fuck of her career, I decided to err on the side of safety, which really amounted to me maintaining an amazing erection for as long as was needed.  It was time to do the job I had been hired to do.
The setting was amazing.  The indoor pool cool and inviting, a trickle of water in the background relaxing and inviting and Rita, sitting demurely on the lounge wearing only her shy smile and a plaid shirt open and accessible.  I was never so glad to hear the director call for action in my life.
No, you never forget your first.  I will never forget the blush that drew across her face as I introduced her to my cock.  Or the look of fear on her face as she realized that I just didn't want her hands on my cock, I wanted her lips surrounding it as I pushed deeper into the fluid warmth of her mouth as I was the first man to breech her oral virginity.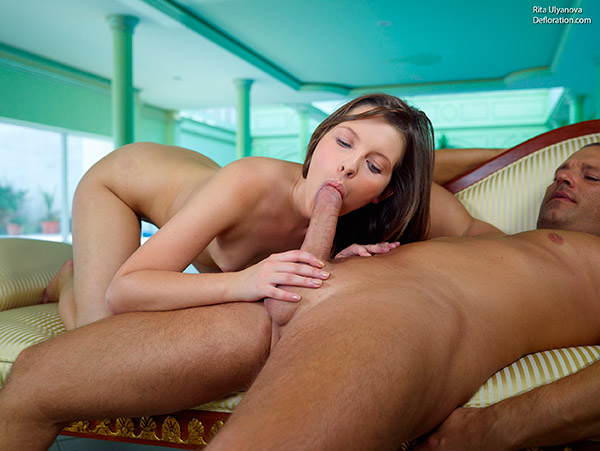 No, you never forget your first.  I will never forget the strangled moan that came from her as I rubbed my cock back and forth along her slit, lubricating the both of us, preparing her as gently as I could for her first penetration.  I will never forget the mewling sounds that turned into a strangled cry as I thrust hard and to the balls deep into her virgin pussy and the feeling as she pushed back into me to breathe through the pain or the intense pleasure I felt roar through my entire body as her hot, immensely tight virgin pussy grabbed hold of my hard pulsing cock and wouldn't let go.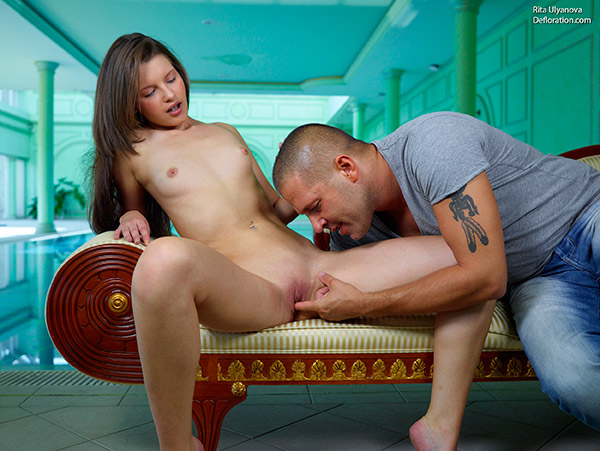 No you never forget your first.  I will never forget the bloom of blush as it drifted across her breasts and climbed up her neck as her body began to convulse around me and the first signs of her first orgasm began to take hold of her and me.  I felt every pulsing vein in my cock reflected back to my very being and the sensation of her tight pussy clenching around me as she milked me closer to my release.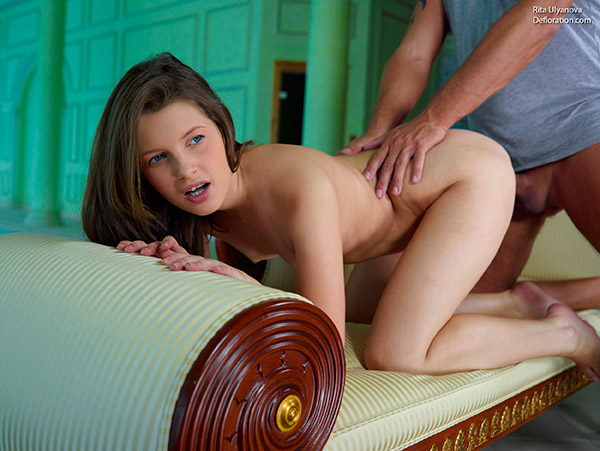 We shared many orgasms that day, each one more spectacular than the other until we had everything the producer needed and we's had everything from each other.
No, you never forget your first and even though She was not my first, I will never forget her.