Hello, again.  Its me, your favorite defloration expert and The Virgin Whisperer, Tommy! One of my resolutions for this year is to write more BLOGs for you!  I can't exactly promise how many I will write, but this is my second one so far, so I'm on the right track don't you think?
So, anyhow, when I get together with our producer and photographer at Defloration Studios, I like to get there a little bit early and we like to shoot the shit. It is a little bit like getting together with your buddies and watching the football games you've recorded during the week.  We throw back a couple of vodka's and reminisce about virgins I've taken and often pull up archived videos and well, its a time away from the complexities of shooting the day's scene(s) and we enjoy ourselves.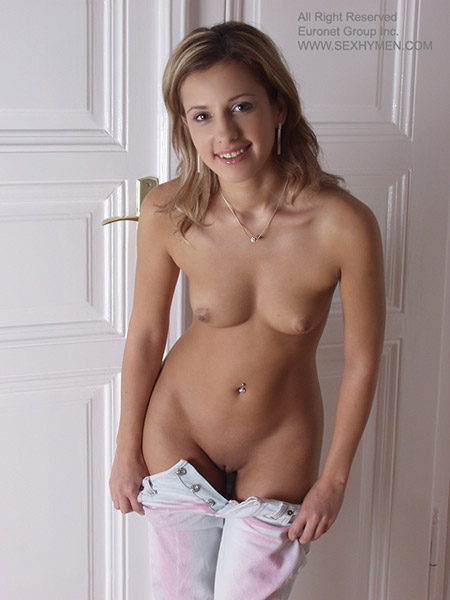 Sergey and I were talking the other day about the early days of defloration.com and how it has evolved into the number one site on the internet for real videos of real deflorations with the only real confirmed virgins in the industry.  At first, the site was just pictures of virgins posing for you and masturbating for the camera.  It quickly evolved to where the virgins themselves would take their own virginity with dildo's to the occasional live defloration scenes filmed with a porn star (not me) who changed regularly based on who was available, until I came along and you loved me so much, I became a regular fixture in our videos with the occasional guest defloration expert like Antonio Ross and now, more exclusively with Renato.
Defloration Studios has grown and evolved and it becomes better every year and this year promises to be amazing!  So, the other day Sergey and I were talking about the studios and his dreams for this year and somehow we got onto the topic of the girl that Sergey deflowered himself!  Yes!  You heard right!  Sergey deflowered a virgin!  Normally, I'd tell you the story, but it is so amazing, I'm going to let Sergey tell you of his experience, because well, it is just amazing.  So, Sergey, the BLOG is all yours today,  so take it away and tell us of your virgin secret.
Thanks Tommy.  Hi, my name is Sergey and I am the owner, developer, photographer and producer for defloration.com.  I do it all, well Tommy does the defloration, but I do the rest.  Franchesca says that I am the Orson Welles of Porn.  She has high hopes for helping us to earn an XBIZ or AVN award this year and if anybody could lead us to that type of accolade, it will be her.
As Tommy told you, we often take a break and just shoot the shit and share a couple of vodkas while we talk about where we have been and where we would like to be and it was just recently that I admitted to him that I took the virginity of one of our girls before we started to use porn stars to do the job.  Usually, I would take pictures of the girls in their virginal state, then I would hand them a dildo and while they were masturbating for the camera, they would tear their own hymen using the dildo and those moments became the videos you enjoy while visiting our site.  Our site is the only site that allows you full access to our archives and every single video and picture I've shot since I started this site almost 16 years ago.  Not only do you have unprecedented access to all our archives, they are available for you to add to your collection and enjoy regardless of your location and without access to the internet.   Our site is perfectly portable and goes with you wherever you go.  Franchesca seems to think we should provide access for astronauts and become the first porn site to be enjoyed on the International Space Station.  She dreams big, doesn't she?!
Somehow our conversation ended up on Nicollet, the girl whose virginity I personally took and Franchesca thought it would make an excellent BLOG topic, so here I am, ready to tell you my virgin secret.  Unfortunately, she was unable to make contact with Nicollet, so there will not be a corresponding virginssecrets.com entry.  But not to worry, Franchesca will have plenty of stories to tell you this year and I know you will all be pleased.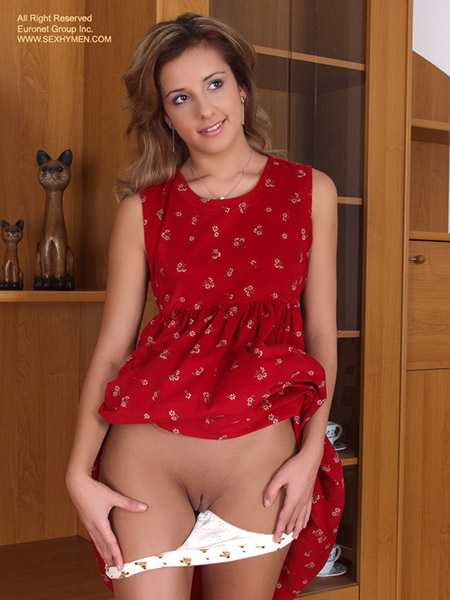 Nicollet had read an advertisement I had placed in a local paper and one day, she just showed up at our studios.  Normally, a girl will contact me through e-mail, send me some pictures and we will carry on an e-mail conversation that may result in her as a featured virgin on our site.  Sometimes we get referrals from adult entertainment agents about girls who want to get into the porn industry and since they are virgins, the agency sends them to me for possible inclusion on our site.  A girl has to start somewhere when she wants to become a porn star and since being a virgin is not something a girl can remain on her quest to become a star, we get first crack at their virginity.  I'm sure you've recognized some of your favorite porn girls who have go on to become HUGE porn stars.  Defloration.com is the best place to get started and I am sure you will agree, the ONLY place to get started.
So, back in the early days of our studios, the girls usually deflowered themselves with a dildo I had provided (a new one for each girl, of course) while I filmed them.  One day I was working  on editing a video when the front door bell rang.  I had no appointments that day, so I was curious as to who was ringing my bell.  I peeked through the window and before me stood a young girl, nervously looking back and forth, obviously wondering if anyone would see her standing on our doorstep and immediately know why she was there.  So, I quickly opened the door and ushered her into the safety of my studio, away from prying eyes.
She was beautiful and had the most gorgeous skin and natural blush I had ever seen.  Her shoulder length hair glistened with health and vitality and she wore lipgloss as if her lips were kissed by the dew of a spring morning.  She was, exquisite and my cock was paying close attention.  I quickly hid my tightening and tenting pants behind my desk and we began our conversation.  We did not speak each other's native language, and our knowledge of English was rudimentary at best, but I gathered that she had read a local ad and was responding to the ad.  She confessed that she was a virgin, and if there every was an innocent woman, she was it.  In fact, she did not appear to be of legal age, 18.  And she seemed to be concerned with being under 18 as well.  As much as it pained me to do so, I told her we could not work together until she was 18 and that if she were still a virgin at that time, to return to my studio and I would love to film her losing her virginity for my camera.  As much as my cock would have loved to see her naked at that very moment, he is as respectful as I am, and disappointed as it was, I simply could not agree to do pictures of any sort until she turned 18.
As I explained before, our communication was a little difficult because neither of us spoke each other's language and we both had limited proficiency in English.  While I was trying to get an idea as to when she would turn 18, she kept giving me different dates. I kept repeating my questions about her birthday and even though I re-phrased the same question, her answers kept changing.  Frustrated I asked to see her ID and it was then I discovered that not only was she 18, but she had been 18 for two weeks!  My cock took quick notice of that fact and when I told her we could film that very day, her eyes began to sparkle and glow and the bigger she smiled, the larger my cock became.
As I stepped out from behind the desk, she immediately noticed the tent in my pants and with a gleam to her smile, she dropped her head slightly and licked her lips.  I could already envision her soft, wet lips around my cock as she sucked me to oblivion. Oh!  I do love my virgins!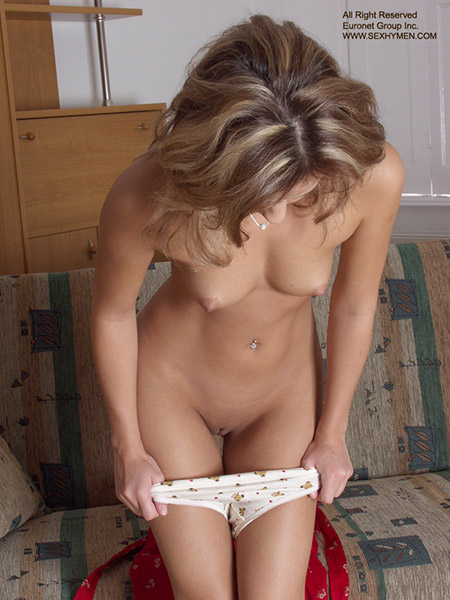 Normally, I would have called in a make-up artist to do her hair and makeup, but Nicollet was a natural beauty and she really needed nothing in the way of makeup and she had nicely styled her own hair and as she passed by me to make her way to the filming set, I could smell a faint whiff of gardenia and roses, nothing overpowering, but just enough to make my dick even harder.  This was definitely going to be a most difficult shoot trying to keep my cock in check while doing her photos the justice they and she deserved.
The first part of the shooting went well.  We were becoming more comfortable with each other and she was getting used to the camera and slowly removing her clothes and it was just so natural and easy that soon, we were conversing about other things like her friends, her activities and her dreams for her future.  Most girls come to me for the money, another set of girls come to me to get into the adult entertainment business and another set come to me so that they will have a special record of one of the most important events in a girl's life, the loss of her virginity.
At the point where we were to begin filming her masturbation scene and defloration scene, I handed her a large dildo, full of veins and one with a good heft and thickness.  While I couldn't very well do the job on my own while filming her, she did deserve a nicely sized replica of a cock and I pulled out my very best dildo for her use.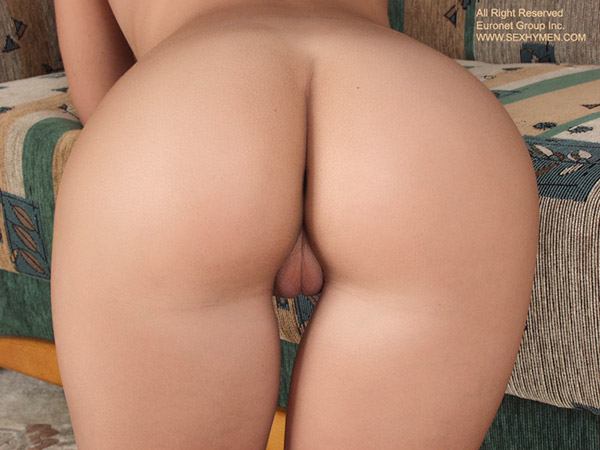 She was cautious in taking it from me.  She looked it over, ran her hands over the thick veins, felt its weight and a broad smile came over her face.  She began to play with it and I grabbed my camera to catch every second of what was to become.  She was masturbating herself and the passion etched on her face was more than enough for me and being the man I am, my cock had a mind of its own and had started dancing in my pants.  This girl was going to be the death of me!
After a while I told her it was time for her to push that dildo in and lose her virginity.  Her eyes grew wide as it was obviously fun for her to play with the toy, but shoving that thing up her pussy, well, that was another thing entirely.  But, even though she was glistening wet all over her shaved pussy, she tried to insert the dildo, but stopped short at the first sign of any pain.
After a few minutes, she was reduced to tears.  I didn't understand why she was crying so hard and I tried my best to comfort her but she was unconsolable.  I tried my best to convey to her that it was okay, that I would still pay her for her time and for her showing my camera her virgin pussy, but even that did not appease her.  I tried my best to communicate with her, but the more I tried, the harder she cried.  And she was beautiful when she cried.  Christ!  She was just beautiful.  I wanted to pull her close, love on her and take her virginity myself so that her first experience would be the very best, but I am a professional and no matter what ideas my dick has with regards to my virgins, I remain chaste with all of them.
Eventually, her sobbing began to slow and those irritating hiccups a girl gets from breathing too fast had set in.  She was trying to dry her eyes while the hiccups continued and finally they slowed down enough for her to begin to explain why she was so upset.
It turned out that she had come to me not to be a porn star, not for the money and definitely not for a memento of the loss of her virginity.  No, she came to me to lose her virginity because she and her two best girlfriends had made a pact that by the time that week was over, all three of them would no longer be virgins.  The other two girls had already met their goal, one with her boyfriend and the other with a random guy; for as beautiful as Nicollet was, she was too shy to be able to get a boy to have sex with her in the time frame to meet her end of the pact.  And that was how she ended up on my doorstep.
I still didn't understand why she was so upset.  She was here in my studio, she still had a few days to finish her pact and in her hand was the proud dildo who would take her virginity.  I failed to see the problem at first, but then I discovered that it wasn't anything more serious than she just could not bring herself to cause herself the pain of inserting that dildo.  Even though I would have much rather taken her virginity with my eager dick, I told her that I would take care of the situation and insert the dildo myself.
I sent her off to the bathroom to compose herself and clean herself up and while she was doing that, I was busy lighting the room and setting the camera on my tripod for the best view.  That's a lot of equipment to get ready and when she emerged from the bathroom, the twinkle had returned to her eyes and she blushed when she saw that my erection was just as magnificent as ever.  She laid back down and took the dildo from my hands and began to masturbate as before.
Soon her pussy was gleaming and dripping and as she handed over the dildo, she communicated to me with her eyes that she trusted me in that moment to take her virginity and that I would do my best not to hurt her.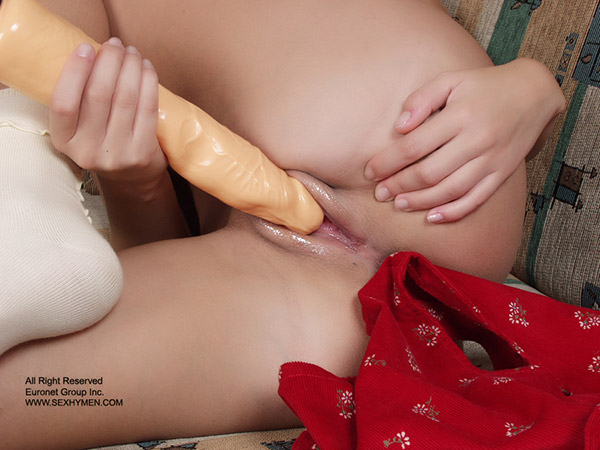 As I began to rub the dildo up and down her virgin pussy lips, I stopped and started to insert the dildo into her virgin pussy.  When I confirmed her pussy, I knew that it would be tight, but I wasn't prepared for exactly how tight Nicollet was.  She was tighter to get into than the White House.  I kept trying though, even taking a break and adding some lube would not get that dildo to even stretch her maiden hood much less break through it.  I was starting to get exacerbated with my failure that I even grabbed that dildo with both hands and I pushed with all my might and still couldn't get her hymen to break to let the dildo in to tear through her virginal membrane.
After what seemed like forever, I finally got that dildo into her tight little pussy and her pussy complied with my camera and provided some nice blood shots and a great view of her tight and glistening pussy lips.  I had never worked so hard in my life to get that girl deflowered and I didn't even get to use my then complaining dick.
Nicollet lost her virginity just in time to make her pact deadline, I got some amazing pictures and video that you can still see today in our 2002 archive.  Defloration Studios has done many more defloration videos since then and will continue to bring you more exciting defloration videos than ever as we continue to grow, but Nicollet remains to me a virgin that I had the pleasure of deflowering, even though my dick didn't get to do the job.  She's a nice memory for me and I hope as you watch her video and view her pictures that she will be a nice memory for you.
Thank you Tommy for letting me share my virgin secret with your fans on your BLOG.
If you want to download all pictures and videos of Nicollet's, please go to www.defloration.com directly!
Please share my blog!