Hello to all my favorite peeps and I wish you all a very special welcome to Spring. We blasted through fall, skipped winter almost entirely and now we are nestled safely in spring awaiting the one season I dread here in Hungary, summer.
Of course I love the outdoor activities that summer brings like hiking, biking, swimming and camping, its just that oppressive heat that accompanies the season. Franchesca tells us of the continuous summer that they have in California; a 365 day summer that varies in temperature from hot to hotter to even more hotter to "What The Fuck Am I Doing In This Furnace?" And now we know why she journeys so often to visit us here and work with us!
Franchesca is back from her holiday in which she took a sea cruise. She came back refreshed and ready to get to work and not a slice of tan on her body! She left here quite pale and returned just as pale as she left if not paler. I love my tan and of course soaking that Vitamin D up every chance I can get. I love to lie naked in my back yard and get my tan the old fashioned way; no drugs or artificial creams or tanning beds for me. But as for Franchesca, she won't do any of those things either and that gets her beautiful creamy white skin that barely needs a touch of makeup at all.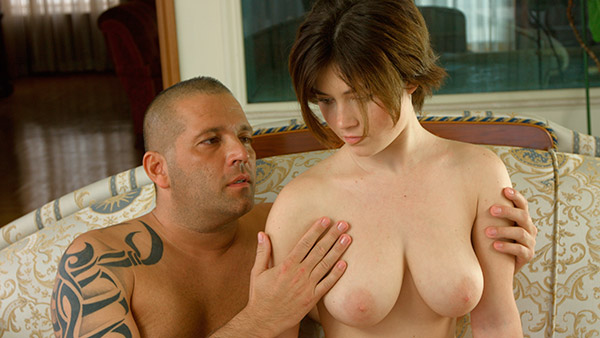 And that brings me to the rest of Marfa Piroshka's story. She had beautiful pale skin like Franchesca, but where Franchesca has denim blue eyes, Marfa's were dark and stormy; like the ocean off the Coast of California. You cannot see much more that a foot or two below the surface and when the Pacific Ocean becomes stormy, it blackens and churns like a stew in the basket of a witches' caldron.